SBQ QUESTION OF THE WEEK!!!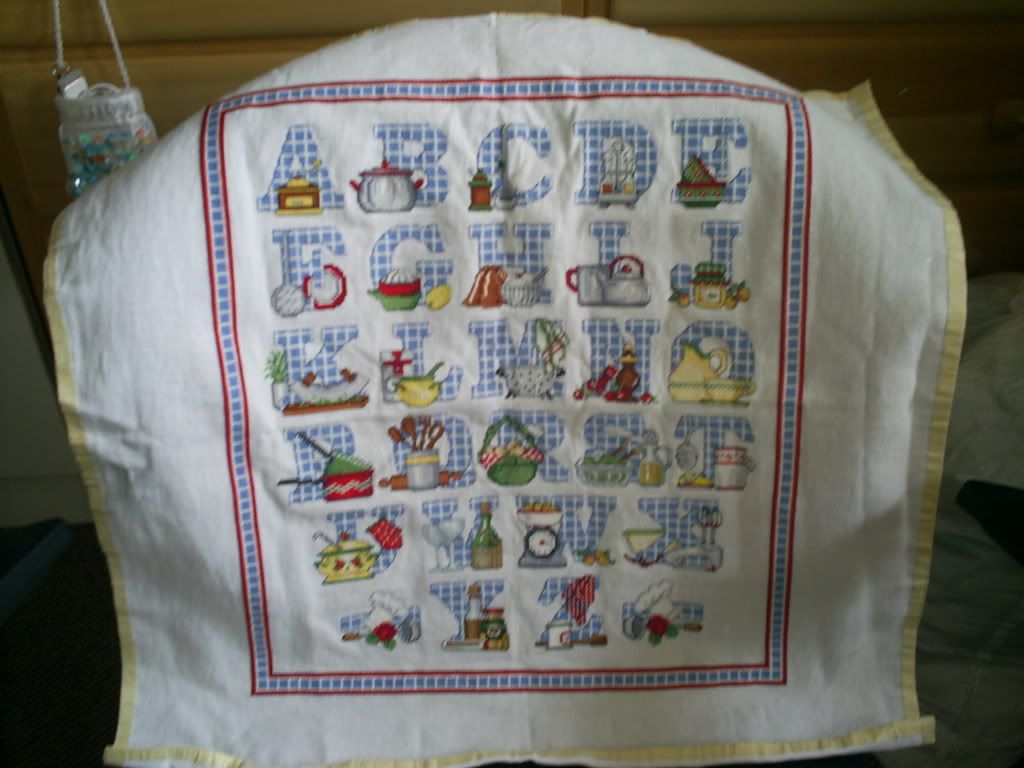 Which project (finished or in progress) are you most proud of? Explain why.

I'm most proud of my Kitchen Alphabet because it was the first project I made without using a kit. I had never had to kit up a project before that one. I over bought all the floss I needed and the fabric. But I'm slowing using up both since I've been making my own kits since then.
My second most proudest is The Hornbook Stitcher I just recently finished. My first project done on linen. Can't wait to try some more.