As promised here are the pictures of the stash I bought last week with Jess.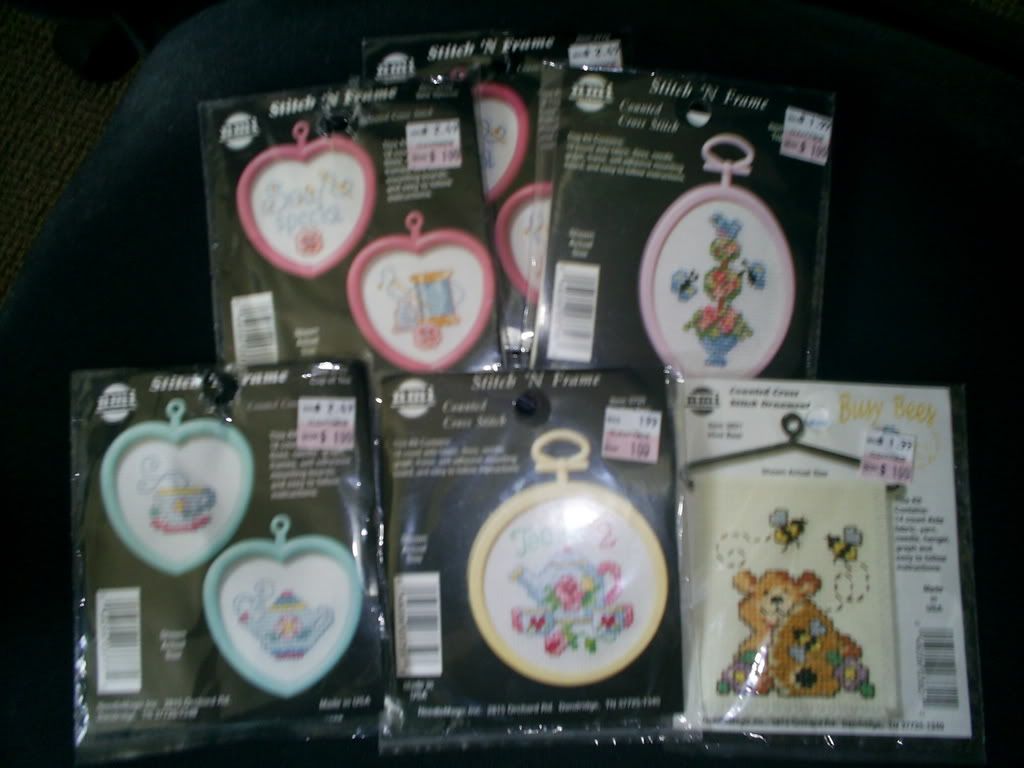 All these kits cost $1 each. I could have bought more but I have so much now, I stopped myself!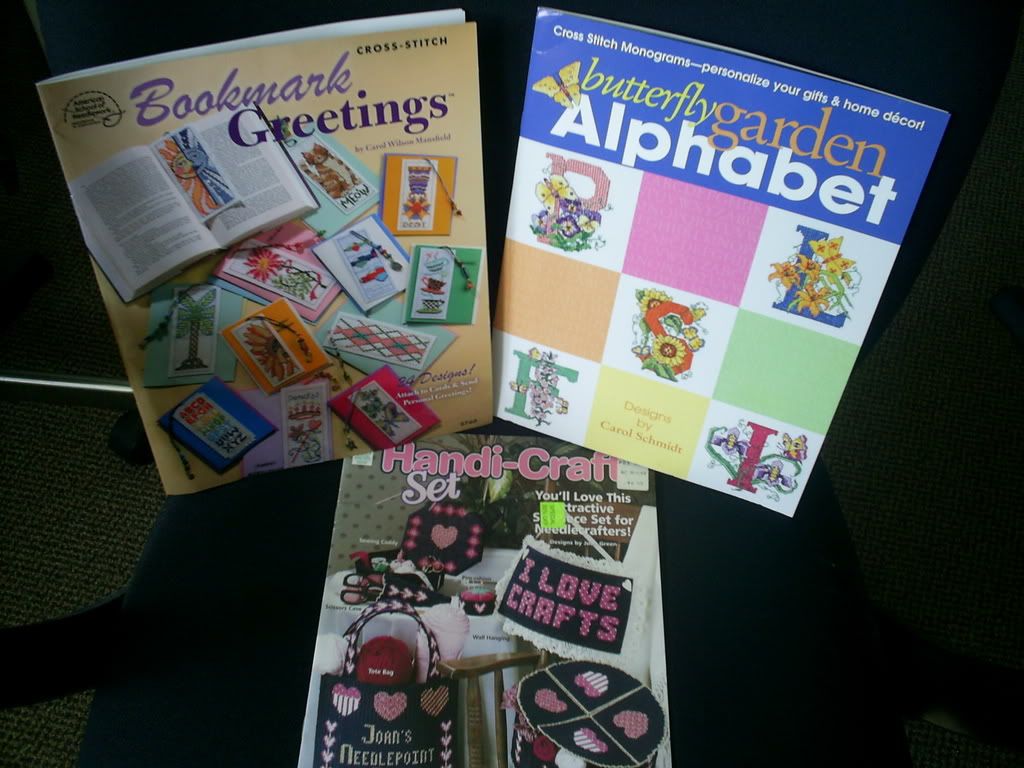 These leaflets cost me full price. But I figured I bought most of my stuff from the discount bins...I could splurge!!!!
All of these leaflets cost me just $18.50. The Christmas Quickies book was just $2.50.
I bought more stash today when I finally got to Joann's. I'll post pictures of that stash soon.