I've been crocheting for over 20 years. I've made many items for myself and others over the years. My favorite things to crochet are bookmarks, sachets, pincushions and scrap afghans.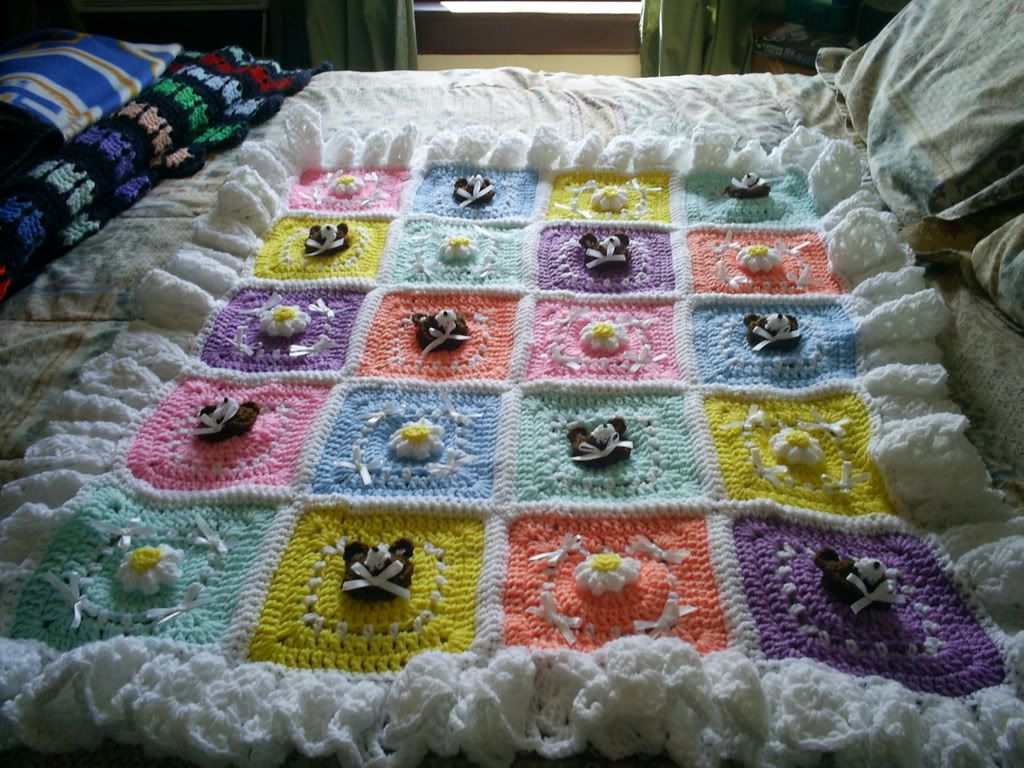 This is a baby afghan I made for a friend at work last year. I've made many of these for friends and family. The pattern is from Annie's Pattern Club Newsletter No. 34 (Aug.-Sept. 1985). I have a huge collection of Annie Attic's publications
. I still go through them all and find things to make.